---
A SPIRIT INITIATED IDENTITY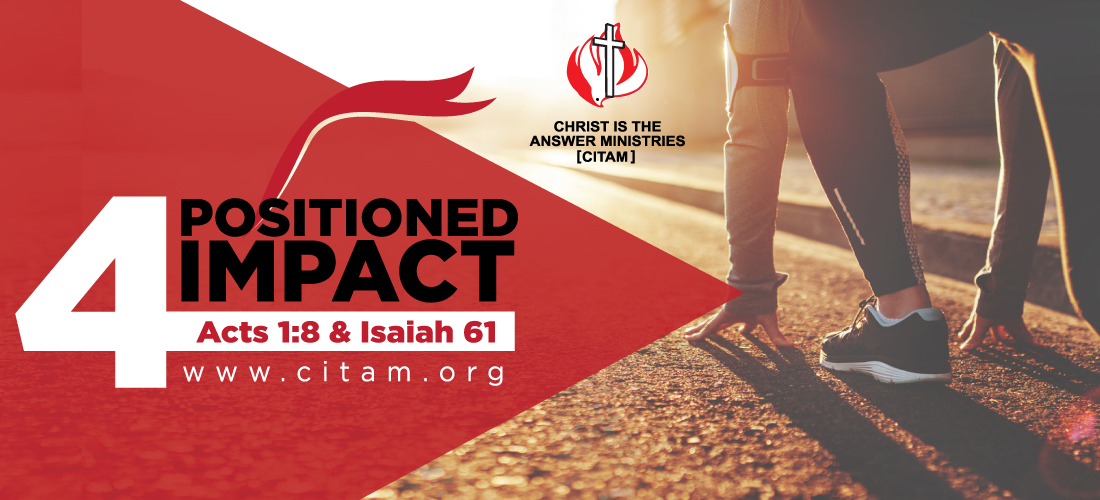 ………To bestow on them a crown of beauty instead of ashes, the oil of gladness instead of mourning, a garment of praise instead of a spirit of despair. They will be called oaks of righteousness, a planting of the lord for the display of his splendor.
They will build the ancient ruins, and restore the places long devastated; they will renew the ruined cities that have been devastated for generations. Aliens will shepherd your flock; and foreigners will work your fields and vineyards. And you will be called priests of the Lord, you will be named ministers of our God. You will feed on the wealth of nations and in their riches, you will boast. 
Instead of their shame my people will receive a double portion, and instead of disgrace they will rejoice in their inheritance; and so, they will inherit a double portion in their land, and everlasting joy will be theirs.
                                                                                                                                                 -Isaiah 61:3-7
Every seven years, the Jews were to observe a sabbatical year. After seven sabbatical years(49years) they were to celebrate the 50th year as the year of jubilee. During that year, all debts were cancelled, land was returned to their original owners, slaves were freed and everyone was given a fresh new start. This was God's way of balancing the economy and to ensure the rich did not take advantage of the poor.
If you have trusted Christ as your savior, you are living today in a spiritual year of jubilee. You have been set free from bondage, your spiritual debt to the lord has been paid and you are living in the acceptable year of the Lord. To those of us who have trusting the lord, this is the year of jubilee.
Our theme this year being positioned for impact, the spirit of the sovereign Lord was on Jesus and so it is on us as heirs of his divine nature, to set the people free. For we are not only inheritors of what Jesus does, but conduits of the power and blessings resident in him. Through God's grace, we have been given a new identity. 2 Corinthians 5:17;
 if anyone is in Christ, he is a new creation. The old is gone and the new has come.
For us to be positioned for impact, we must desist from living the old way. We must not put new wine in old wine skins. You and I must take our new identity in Christ if we are to be conduits of the power and blessings Jesus has bequeathed us. We must leave the old things we used to do and embrace the new way of doing things. We will consider it under three sub headings;
The new replacement
To those who have been anointed, God is replacing things in their lives. God is promising to restore to us a crown of beauty instead of ashes. This crown is as a headdress found in Ezekiel 24:17 and ashes in 2samuel 13:19. This is where Tamar removes her ornamental robe and puts on ashes after she was defiled by her brother Amnon.
God wants to remove these ashes, so you can put on this ornamental dress, a crown of beauty. The days of mourning are over as this anointing comes on you. Your days of weeping are over. Though they endure for a night, joy comes in the morning. It is my conviction that this year no one should walk with ashes of mourning but crown of beauty over their head.
God is promising to sort us out from the top to the bottom. It is like the anointing oil that flows from Aaron's beard down to his clothes and feet. God is replacing all those things that were burnt (ashes) in our lives with a crown of beauty.
Secondly, God is giving those who trust in him, oil of gladness. Though you have been mourning, God is replacing that sorrow state with oil of Joy and gladness. People will see that there is something new around you for your grief has been replaced with joy visible to all since it is the fruit of the spirit. Flow of blood will come to the end and you will have access to the helm of his garment.
A child who ran away from home will come back. A husband who was drinking himself silly will receive Christ. Everyone around you will be refreshed and be inspired by your exuberance because of what the lord has done in your life. When Mary broke the alabaster box, and poured the perfume on Jesus's feet, the whole house was filled with the sweet aroma of the perfume and one wouldn't know who really wore it- that is how you'll infect those around you with the oil of joy and gladness on your life!
It will be the testimony of people that you have passed through a certain place for all will be filled with gladness because of the trail you have left. Your presence will raise people's spirit because the anointing will be on you if you position yourself for impact for this faith works!
Thirdly, a garment of praise instead of a spirit of despair and heaviness. You will replace your sackcloth of mourning, with bright colored clothes of praise. God will remove the spirit of heaviness on you and cloth you with the garment of praise. Fill your life with praise. It replaces the garment of despair and makes you light instead of complaining. Find a reason to praise God!
God is saying that instead of shame, my people will receive double portion of his blessing. And instead of disgrace, you will rejoice in your inheritance. All I can say is that this year, believe God for big things. God will come through for you in ways you cannot even begin to imagine if you keep trusting him.
The new name
God is saying you will be called oaks of splendor. A strong tree. God is saying he's going to position you to be called and not call yourself. He's saying you will be called oaks of righteousness. Jeremiah 17:7-
Blessed is the man who trusts in the Lord, whose confidence is in him. He will be like a tree planted by the water that sends its roots by the stream. It does not fear when heat comes; it has no worries in a year of drought and never fails to bear fruit.
You will never fear when trouble comes and you will fail to bear fruit. Whatever you do prospers. Everything your hand finds to do, prospers. Whether storms come, it just bends and bounces back. People will come for shelter from you. People will want to find a place to in your life to climb on because of your new name.
The new position
We will be rebuilders. Those ancient ruins long devastated for generations. In the immediate context, the Jews, after they came out of captivity in Babylon and went back to Jerusalem, they would rebuild and restore the buildings burnt down during their capture and go beyond in generations before them.
To all of us, God will restore all the ruins in our generations. Generation curses in our lineages will be wiped out and all the blessings bestowed upon the generation that were stolen will be given to us. Because Christ became a curse for us so that we can experience the blessing God has for us. This year God is going to change our identity, he is going to help restore places long devastated.
God will place you able to benefit from past injustices done to your lineage. God will use us to restore dignity in our country in various sectors.
Secondly, God will make us recipients of wealth of nations. There will be a reversal of wealth from foreigners to us because we will be priests of God. It is because we will be busy getting people saved that these things will happen. God can sort you out when you are busy doing his work. He will cause us to have provision when we are serving in his vineyard.
Ladies and gentlemen, God is giving us a new replacement, name and position so that we have this identity to cause us to bring impact in the places he's called us to.
-Rev.Jotham Munene
Recommended Posts
February 06, 2018
January 25, 2018
January 11, 2018